Khanum is an Innovation Consultancy specialized in Innovation Management, Innovation Culture and Digital Transformation that helps its Clients achieve results through Corporate Innovation.
Specialized in "Foresight Trend" and "Service Design", it operates in several market niches and uses its own methodology, based on the principles of Neuroscience and Design Thinking, to manage and create specific tools necessary for the cognitive process of developing new ideas or in the discovery and solution of problems apparently nonexistent in a company.
Formed by "Design Thinkers and Neurobusiners", contemporary thinkers and idealists, she is prepared to strategically develop any pilot project, in any area and for all types of company at national and international level, because it has partnerships that support it in achieving its objectives.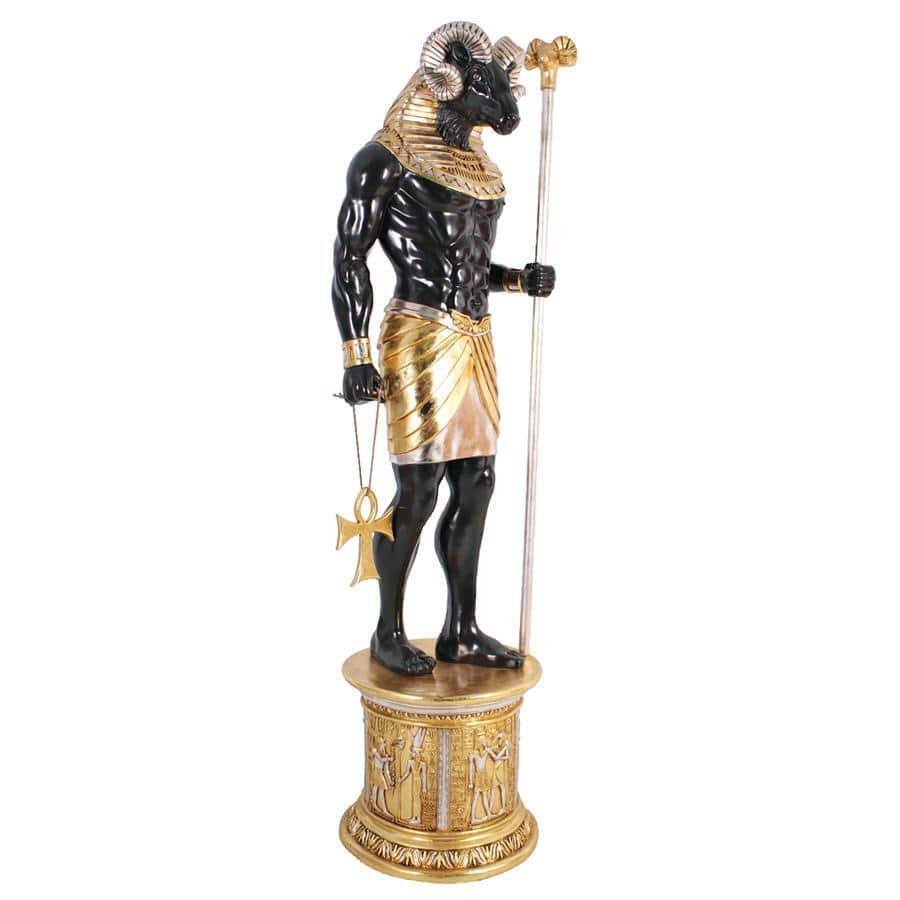 Why Khanum?
KHNUM (pronounced "kha-num") was a god of Egyptian mythology. This god represented the creative aspects and his name means "the modeler".
Khnum was believed to regulate the waters of the Nile, on which the Egyptians depended for their survival and was linked to the creation of human beings.
#GoKhanum
How do we get up?
We came from the macro vision of marketing and advertising and like most innovation companies in the world, we decided to put them aside and guide ourselves to the new, to the unexpected.
Noting that our ability to identify problems, problem hunters, and turn them into new opportunities was growing more and more, we began to unite and apply our knowledge and techniques to the very collaborative approach of DESIGN THINKING and the precepts of NEUROSCIENCE applied to business.
We then created KHANUM exclusively in order to explore our creative potential, where we could focus all our sensitivity on the study of market trends and generate new ideas of products and services for companies that want to stand out in the market.

"What you live today, one day was just an idea." Khanum | "People don't know what they want until we show it to her." Steve Jobs "One can resist the invasion of armies, but it is impossible to invasion of ideas." Victor Hugo "In innovation no one is an island." Steve Johnson "Open leaders recognize limitations and accept collaboration." Charlene Li "In general, economic progress is made of four types of innovation: social, institutional, technological and management." Gary Hamel "There is a clear and real role for senior leadership, but it is not to have the ideas, but to create the conditions for them to exist." Tim Brown "To be creative, you need to be brave. Creativity is destiny, courage is travel." Joey Reiman "If you're not prepared to make a mistake, you'll never come up with something original." Sir, sir. Ken Robinson "As soon as, in an innovation, they show us something old, we are quiet." Friedrich Nietzsche "If you're looking for a great opportunity, find a big problem." Martin Luther "What is not said, not managed" - Peter Drucker
Nontoxic leadership – Alessandra Assad | Quick and slow, two ways of thinking - Daniel Kahneman | Motivation 3.0 - Daniel Pink | Quiet Leadership - David Rock | TRIUNO - Neurobusiness and quality of life - Robson Gonçalves | Growth for innovation - Clayton christensen | Rules of innovation - Davila,Tony / Epstein, Marc J. / Shelton, Robert D. | Ideas - Joey Reiman | The head of Peter Drucker - Krames, Jeffrey A. | Predictably Irrational - Dan Ariely | Design Thinking - Tim Brown | Innovation for growth – Scott D. Anthony, Mark Johnson, Joseph Sinfield, Elizabeth Altman | Ocio Criativo - De Masi, Domenico | Walt Disney as Neal | Know what you don't know - Michael A. Roberto
We believe that when we talk about human complexity, we are dealing with such a delicate subject, that a comma is able to completely change the outcome of any story. The power of creativity became immeasurable along the human trajectory, being responsible for its evolution and distinction from other animals. Over time, knowledge and wisdom added value to man and consequently to his life. Along with these values ​​came the cultural, affective, social, financial, among countless others. | The need to grow and adapt to the new expansion perspectives expanded in every way and expressing oneself became the primary tool, or rather, a fundamental instrument to achieve new goals. | The evolution of thought today is in fact the remnant of all creative progress, the link of the human bond, it is the perfect key to spiritual enrichment, the only way we find to evolve, touch, reach and achieve what we desire. | For this reason, the idea must come from the soul, with transparency, involving true feelings combined with reality and the only way to obtain satisfactory results is when there is a combination of communication, knowledge, wisdom and especially creativity. The purpose of KHANUM is to unite our saturated values, with the potential of our customers, using the right, innovative, attractive and above all creative methods, specifically aimed at the direct and desired market. Our remote task requires professionalism, specific and in-depth knowledge of the various market niches.
Khanum has more than 50 innovative ideas for ready-to-market products and services. Contact us and learn more! Blue Sign Parking | Handbook of Things | Move Up | Trip & Travel | Google Wide Life | Safe Plane Parachute | Tax Replacement | Comedy Tour Hotels | VIP Ballon | Personal Education | Plug N Live House | Double Flag Card | Affordable Car | Market Car Fit | Indicators of Things | Drive Thru of Things | Ecomarket | Bag Support | Association of Professionals | Busscoffe |